Back to Shop
Ellwed Summer Issue No5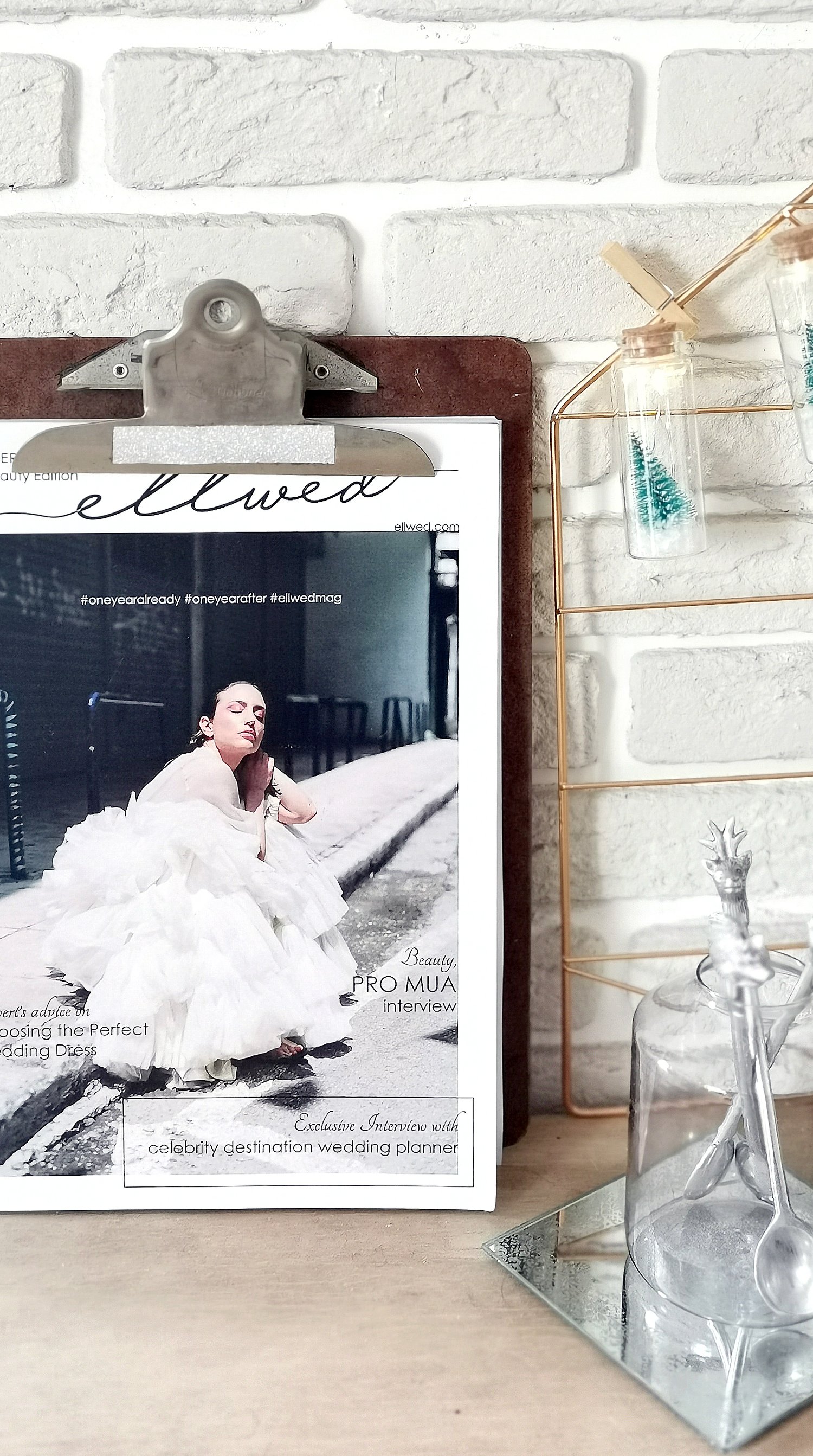 €

18.00
Gift this Limited Edition Bespoke prints of Ellwed Magazine for Destination Weddings in Greece.
*ONLY 2 LEFT*
In this issue, The Inspiration Edition:
- Get inspired by our Cover Shoot in the heart of Athens and meet the team behind our cover in the Behind the Scenes moments.
- Exclusive interview with a Wedding planner and Professional Makeup Artist from Greece
- Experts advice on the Athens city trends, how to choose the perfect wedding dress, 5+1 headpieces 7 quick Holiday tips
- Legal procedures for your stress free wedding, Secrets for the most enjoyable summer weddings and events,
useful tips for website owners from a global leading brand in technology, and more.
- Get inspired by real & styled weddings from Greece
- Selection of Greek brands from Instagram of unique wedding gifts and favours for your destination wedding in Greece.
Shipped from Athens, Greece.
PayPal payments only.
- 150 pages including cover
- A4 format
- High quality print with mat cover and velvet, gloss thick paper inside
This is a heavy luxury inspirational coffee table book
This issue will be printed in limited edition, so hurry up and order yours, once its out of stock, its not available anymore!
When you receive your copy, use our hashtags #ellwed #ellwedmag or tag us @ellwedmag to share the good news with us and we will re-share it to.
Prices are without TAX and postage and packing will be charged additionally under Shipping.
Ellwed is not liable for any damages, possible mistakes or misprints, or any problems with prints or delivery or long waiting period.